Hitachi Inverter Window (Compact)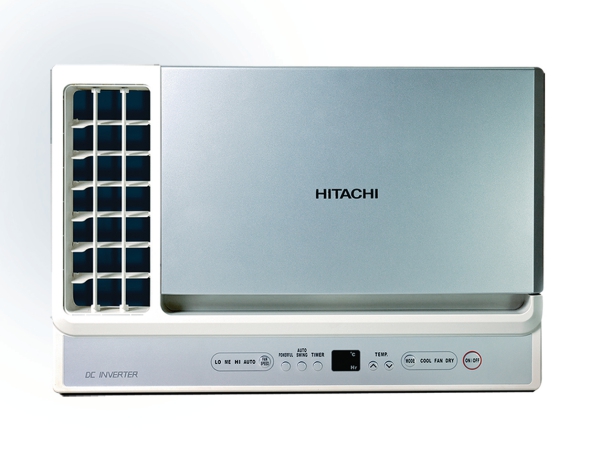 Product Details:
Eco Friendly
R410A is a globally accepted refrigerant that cools efficiently and does not contribute to ozone depletion.
High EER, Low Power Consumption
EER or Energy Efficiency Ratio is the standard industry index of the capability of an air conditioner to save on power. The Deluxe Air Conditioner features high EER which can give you longer cooling comfort while not necessarily consuming too much energy.
AION Filter for Cleaner and Healthier
Air The Deluxe Air Conditioner is equipped with an AION filter that effectively blocks out airborne bacteria and fungi so your family stays comfortable and healthy as well.
Auto-Sweep Design
Optimized design for air deflectors to extend cooling reach
Wireless Remote Control
Easy-to-use remote controller for stress-free cooling
Self-Diagnose Function
Troubleshoot your unit instantly on the spot
Hitachi Window Type Air Conditioner with Full DC Inverter Technology
In 10,600 kJ/h (1.0 HP). 13,000 kJ/h (1.5 HP) and 18,600 kJ/h (2.0 HP) configurations