Xtreme Magic Sing Karat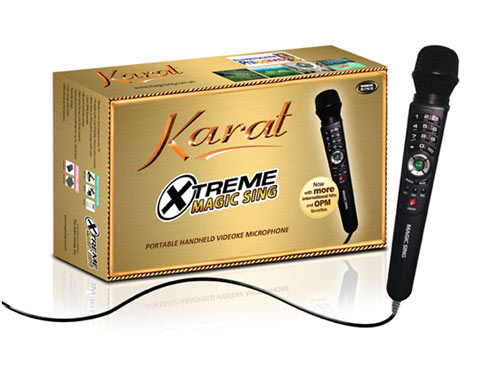 Product Details:
All in one portable videoke microphone.
Plug and play instantly into your tv.
More than 3,700 built-in songs with over 1,000 OPM favorites.
User friendly menus and controls.
Record and play songs.
Real-time songs and artist search.
Save personalized settings for up to 100 of your favorite songs.
4 song chip slots for song content expansion.
With 8 interactive games.